Staff Directory
Staff Directory
Dynamic staff directory that displays people synchronised with Office 365.
Filters can easily be defined and configured by page owners. Custom queries can be configured to customise which people are displayed. Per person contact details, role and location are displayed as well as recent files and attachments from SharePoint, Outlook and OneDrive, based on security trimming.
The persons detail page also features a tab that integrates with LinkedIn.The persons frequent contacts and related colleagues are available in the organisational tab that allows you to see where the person sits in the organisational chart.
People can be found by name, department, location or role using free text search or people can be filtered by an A-Z index or by using the vertical dropdown, based on metadata configured in the web part.
The web part also uses responsive design, so it will look amazing on any device and screen size.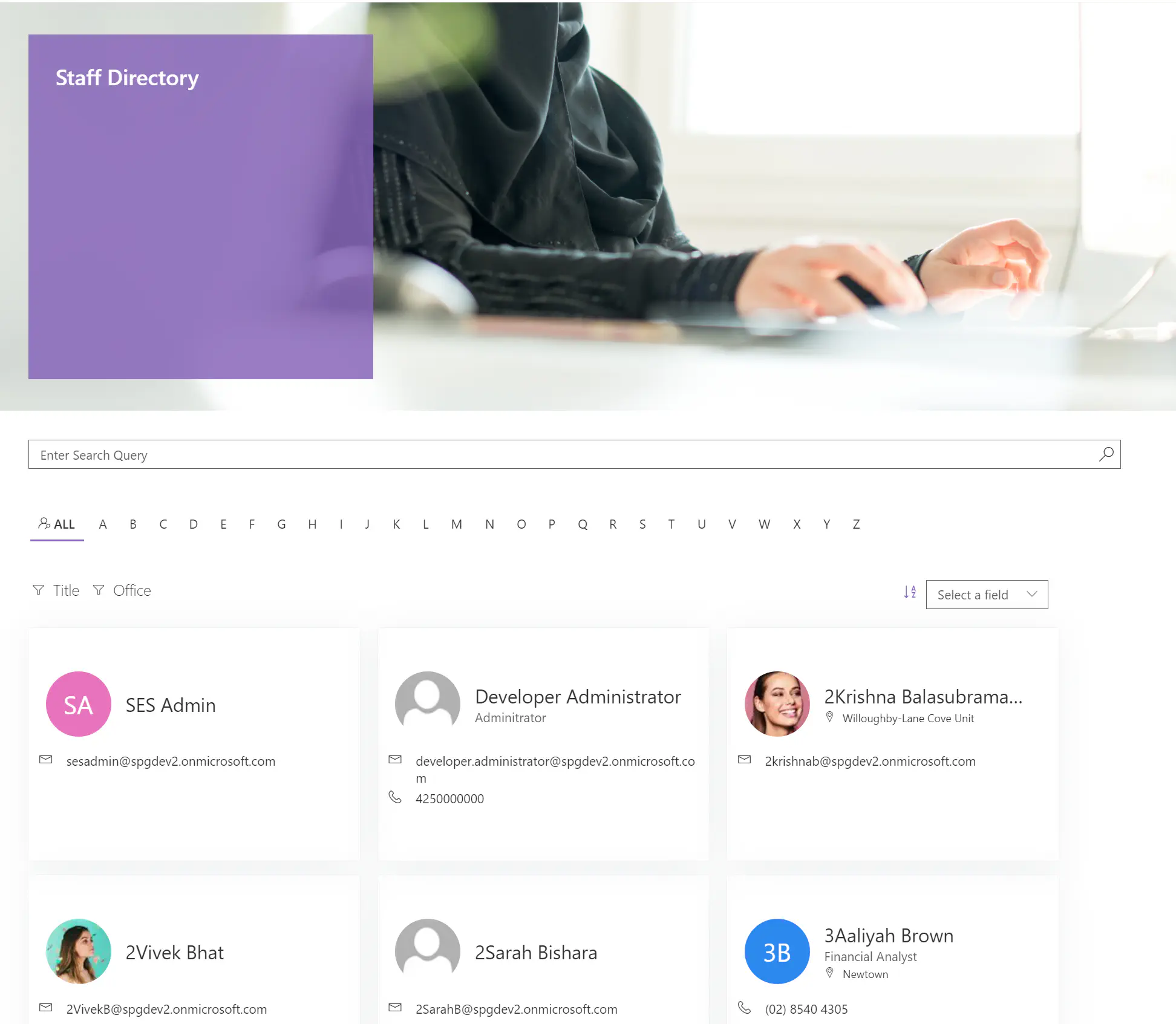 ---